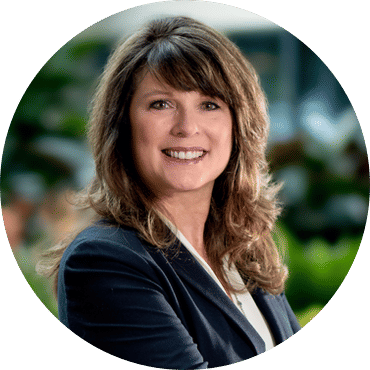 President Lisa DeWolf
More than 30 years ago, Lisa launched her title industry career as an office administrator and quickly moved through the ranks. She got hooked on the business as a settlement officer, as she witnessed homebuyers making the biggest, most exciting purchase of their lives.
Today, as president of Trident Land Transfer, Lisa feels privileged to work with an innovative leadership team that strives for 100% customer satisfaction while helping others develop the skills needed to build a successful career in the title and real estate industry. Lisa is licensed in Pennsylvania, New Jersey and Delaware. Deeply involved in the industry, she serves as vice president of RESPRO and is an active member of Realty Alliance. She is also a member of Pennsylvania Land Title Association, New Jersey Land Title Association, and serves on the Government Affairs and Talent committees of the American Land Title Association (ALTA). She has also served on the Stewart Agent Advisory Board.
Main Office
431 West Lancaster Avenue
Devon, PA 19333